The Monnit Cellular Remote Fluid Monitoring System is a complete system solution for monitoring fuel/water/fluid levels, temperature, water leaks, intrusion and so much more, via your cellphone and accessible via Internet from anywhere.
This system features the MonnitLink™ Cellular gateway that allows your Monnit Wireless Sensors to communicate with the iMonnit™ Online Wireless Sensor Monitoring and Notification System via cellular network. Receive SMS text and email notifications sent from the system, and have internet access from anywhere.
This is the perfect solution for remote locations, or where an existing internet connection is not an option.
You get remote precision fluid monitoring plus easily add more sensors to monitor just about anything else!
temperature

humidity

water detection

motion detection

CO detection

asset sensors
Just to name a few!
FEATURES:
CELLULAR GATEWAY DOCUMENTATION:
COMPLETE FUEL/FLUID MONITORING SYSTEM PACKAGE
Cellular Gateway and Sensors*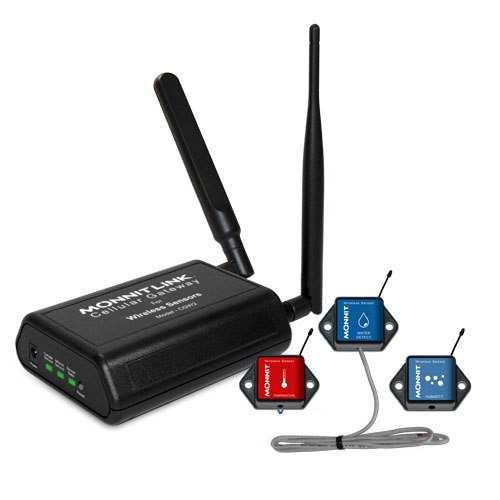 21st Century Tank Monitoring!
Everything you need to start monitoring remotely without requiring an existing internet connection (system connects via cellular networks)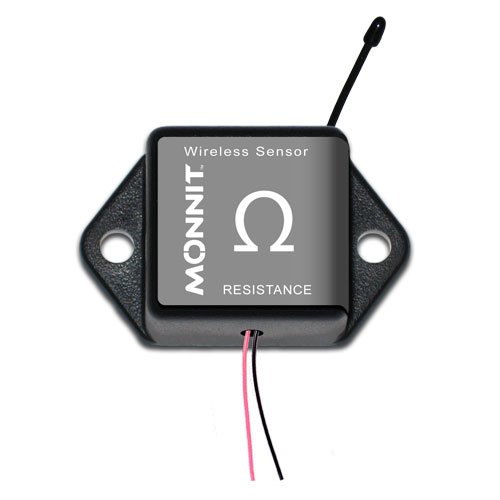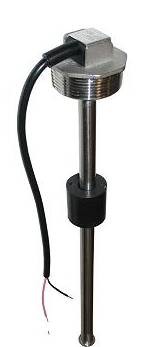 Resistance Sensor and Magneto-Resistive Sender for the tank
COMPLETE SYSTEM PACKAGE INCLUDES:
Cellular Gateway

Cellular Antenna

Sensor Network Antenna

5 VDC Power Supply

Cellular Gateway Quickstart Guide

Magneto Resistive Level Sensor w/50' hookup wire

iMonnit Basic Online Monitoring

Resistance Sensor (for tank sender)

Temperature Sensor

2 year service contract (first year included in purchase price--2nd year billed at 1-year anniversary for $120/year)
Complete system pre-assembly and testing completed, providing a streamlined installation for you
ORDER INFO
Remote Monitoring System - Cellular Package for 275 gal. 42-44" Deep Vertical Tanks - Item MCELL42.....$599

______________________________

Remote Monitoring System - Cellular Package for 275 gal 26-27" Deep Horizontal Tanks - Item MCELL26....$599

______________________________

Remote Monitoring System - Cellular Package for 48" Deep Tanks - Item MCELL48.....$599

______________________________

Remote Monitoring System - Cellular Package for All Other Size Tanks - Item MCELL-Custom...CONTACT US

______________________________

*Optional Sensors and Accessories Available -CLICK HERE

CO --Water --Temp

Motion--Light

Button--Dry Contact--Humidity
iMonnit Premier Online Monitoring
iMonnit Basic Online Monitoring

Looking for more features?



Upgrade your account to iMonnit Premiere and receive the following additional advanced features for a minimal annual cost:


Unlimited user accounts for system configuration, monitoring and notifications.
Sensor heartbeats (check-ins) down to 10 minutes.

Timed sensors (i.e. temp) can be user set to check against alert thresholds up to 256 times between heartbeats.
Triggered sensors (i.e. motion, door/window, etc.) record data as it happens, regardless of heartbeat.

Advanced sensor configuration options.
SMS text and email notifications sent from the system when sensor thresholds are exceeded.
Unlimited data storage.
Sensor Mapping Tool.
iMonnit API commands for integrating into 3rd party applications.

Just $39/year!

iMonnit Basic Online Monitoring - Included with all sensors for FREE!

The basic iMonnit system allows for complete configuration and customization of your wireless sensors and provides notifications by email or SMS text if user defined conditions are met or exceeded.

SMS text and email notifications sent from the system when sensor thresholds are exceeded.

Email or SMS text to one or many people

Sensor heartbeats (check-ins) down to 2 hours.

Timed sensors (i.e. temp) check against alert thresholds every 20 mins. (Not user set-able)

Triggered sensors (i.e. motion, door/window, etc.) record data as it happens, regardless of heartbeat.

Sensor data is stored for 45 days.

Basic sensor configuration options--(name sensor, set heartbeat, select unit of measurement**, sensor alerts, inactivity alerts)

Sensor data history reports

Sensor data visual charts

Sensor data export

Sensor calibration**

Accessible anywhere via internet

500 sensors supported

iMonnit Premier Advance Online Sensor Monitoring available as upgrade -

CLICK HERE

**Applies to certain types of sensors only