LevelCon's latest offering, Wireless LPG Monitoring System, is like no other in its class. Combining the power of our vetted F100 platform with a WP01SN sender, installation of your back up propane system has never been easier.
No need to trench up the Earth to run conduit from your propane tanks to the control building. The WP01 streams near live data via a proprietary wireless signal directly from your tank to the gateway.
The F100M delivers a constant level LCD indicator with a set of grounding contacts to trigger downstream alarm controls. The integration of a full ModBus RS485 module allows for more control and expandability.
This system is also available in a full cellular or satellite configuration for remote access
---
TYPICAL APPLICATIONS
Local level monitoring and control

Residential or Industrial Propane level monitoring

Frac Tank monitoring

Backup generator monitoring and control
SPECIFICATIONS:
1 Analog Input & 1 Digital Grounding Input- Alarm Capable. Intrinsically safe: Class I Div 1 Group D Certified

Multi-sensor RS485 deployment /UART Modbus, I2C

Optional Cat-M1LTE/NBIoT. Multi-carrier Sim: Verizon, At&t, Sprint & T-Mobile. Global compatibility Option.

Optional cellular communication with satellite fallback.

GPS enabled for mobile asset tracking

Integrated temperature & barometric pressure sensor

24/7 access to data on LevelCon Cloud or local SCADA

3x AA battery with optional solar power assistance

MADE IN THE USA
---
Levelcon Wireless Local LPG Monitor
---
The WP01 effortlessly sends the propane tank levels to the F100M which displays thethe tank percentage at all times. Any time the programmable level drops below the configured threshold, it automatically triggers the dry contact to signal the local control alarm system.
---
Three Step Installation
1. Place the WP01 wireless transmitter anywhere on the tank via the preinstalled Neodymium magnetic clip.
2. Install the R3D Hall Effect sensor in place of the existing dial.
3. Install the F100M in the control building with 12v outlet power adapter, and you are done.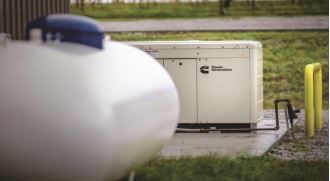 ---
ORDER INFO
Levelcon Wireless Local LPG Monitor
Order #F100-WP01SN...$969
---