The Centeron Cellular Liquid Level Monitor with Hydrostatic Sensor takes remote monitoring to the next level. The Centeron Intrinsically Safe Cellular Liquid Level Monitor is approved for use in flammable atmospheres. It is UL and CAN/CSA certified so you can be sure it's safe to use in demanding environments anywhere in the world. Centeron features ease of installation, long battery life, and a rugged enclosure to ensure a long life of excellent performance. It's battery powered and magnetically mounted to the tank so installation is quick and easy. Just mount it and turn it on. Easily set the reporting schedule and level alarms to suit your application.
---
FEATURES:
UL certified for use in hazardous location. Approved for Class I, Division 2, Group D hazardous locations

For use with tanks up to 11' deep. For deeper tanks up to 60'

CONTACT US

Remotely revise report schedule and level alarms. The schedule can be set from once per hour (maximum of 24 transmits per day) to once per week.

Choose Call Blocks of 250 or 500 calls when ordering (Purchase Call Blocks separately)- SEE ORDER INFO

Email and text message alerts. Flexible reporting schedule.

Alarm Setpoints can be configured to alarm whether level is increasing or decreasing, or passing the setpoint in either direction

Fill and theft detection

Checks tank level every 10 mins. for set-point crossing and fill detection

Stores and reports level for midnight reading

Battery and radio strength indicators

End of month reports

3G CDMA coverage in the U.S.

Low and High level alarms
Download the new Mobile App
CENTERON - Centeron Cellular Liquid Level Monitor with Hydrostatic Sensor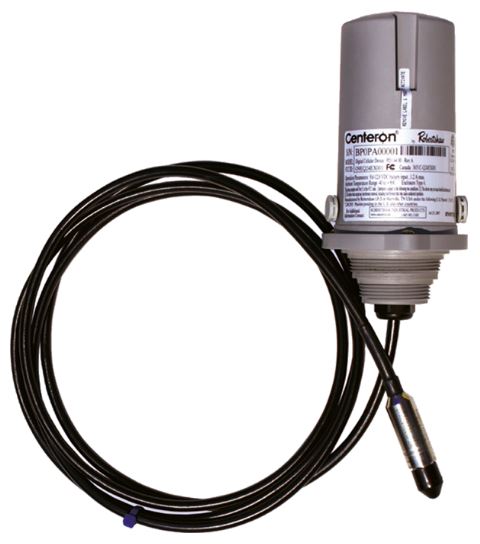 ---
The Cellular Liquid Level Monitor with Hydrostatic Sensor is magnetically attached to the tank. Fluid level is measured using a reliable hydrostatic sensor that senses pressure of liquid inside the tank. Monitor installation takes less than 5 minutes.
SPECIFICATIONS
Accuracy: ±1% of full scale range
Battery life: 5 ± years
Enclosure: UL 50 Type 4 - 4.28" Dia. x 7.32" Ht.
Mounting Type: Fits 2" and 1-1/2" NPT tank openings
Operating temperature: -40C to +60C
Radio approval: FCC Part 15 approved
Safety approvals: UL 913 and CAN/CSA-C22.2 No. 157 Class I, Division 1, Group D, or ISA 12.12.01 and CAN/ CSA-C22.2 No. 213
Cellular Coverage: 3G CDMA coverage in the U.S.
---
Works on all tank types
---
Monitor tank levels from anywhere!
---
Centeron Info Screens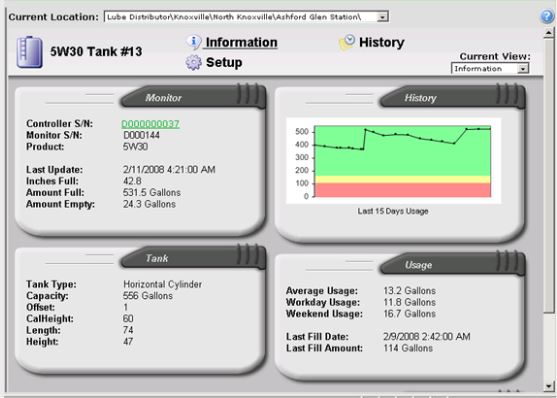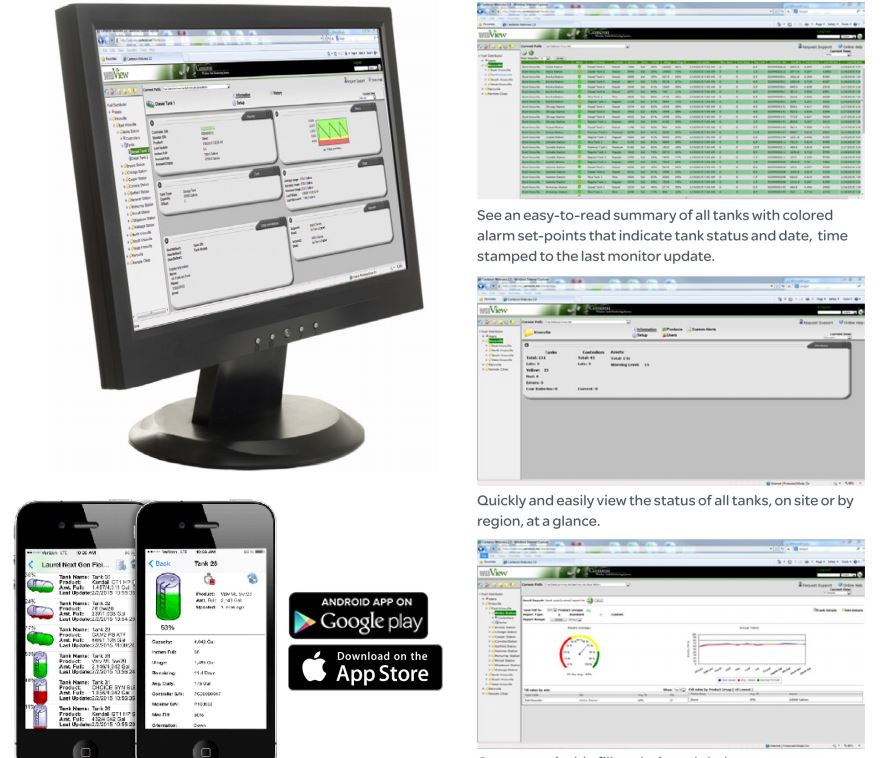 The Centeron Data Center is an Internet based system that provides access for multiple users from any location with Internet access. The Centeron Data Center offers complete security, redundant backup, simple setup and complete control of your information. The Data Center receives calls directly from the Tank level Monitor each time it transmits information. Blocks of calls are purchased to cover cost of the Data Center.
ORDER INFO
CENTERON - Cellular Liquid Level Monitor with Hydrostatic Sensor

---

Item # CEN100H...$699

When ordering please enter your:

Fluid Type (water, fuel oil, etc)

Tank Type and Dimensions (ex. cube - 36"x36"x36" or cylinder - 24" diam x 5' length, etc.).

Then enter the initial call frequency you desire (weekly, daily, 2X/week, etc). You will be able to easily change this online once your Centeron is installed. We just need this for the initial setup.

If you have questions or need help CONTACT US

CENTERON - Call Block Packages

---

250 CALLS

Item #CEN250....$98

---

500 CALLS

Item #CEN500....$169