Check tank levels straight from your phone, tablet, or PC. Easily configure email alerts for low levels and/or fill events. Monitors tank levels for Propane, Fuel-oil, Gasoline, Water, and many other volatile and non-volatile liquids. Includes very high strength mounting magnets for easy installation and batteries. Simple installation.
Using Cellular LTE or Iridium Satellite, the power efficient F100M is ideal for rough environments and difficult locations. The F100M pairs to limitless sensor technology, ensuring a perfect match to your tank inventory needs.
Utilizing the the extremely efficient CatM1 cellular network the F100M transmits asset data directly to the LeveLCon secure cloud.
FEATURES:
Receive your LPG and liquid tank levels, ambient temperature and barometric pressure from any phone, tablet or PC.

Status reports and alerts are fully configurable.

Years of trouble free service with one set of Lithium AA batteries, included.

Never worry that you or you're loved ones have enough fuel to stay warm.

Easy Installation

Class I Division 1 Group D Certification for hazardous area deployment

Requires annual subscription - see ORDER INFO below
Typical Applications
Product level monitoring including fuels, propane, water, lubricants, chemicals, gases, solids
Residential or Industrial Propane level monitoring
Frac Tank monitoring
Backup generator fuel levels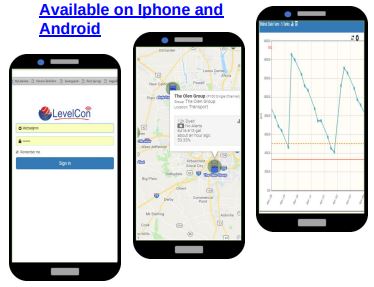 Tank level data where you want it, when you want it.
---
---
This is a no maintenance powered up unit with a 5 year battery life from 3x off-the-shelf AA Energizer Ultimate Lithium batteries. The F100M operates globally at temperatures from -20C to 65C.
---
View the F100M Video
The F100M was designed for quick, simple and seamless installations for single tank applications or a bulk facility network. Encased by a NEMA4 weather tight enclosure, this small footprint design is ideal for any monitoring application. Includes a locking weather proof Chogori connector, and a convenient outer activation button. This power efficient monitor will produce years of reliable and accurate data
Compatible with nearly any sensor on the market, we match the contents of your tanks to the proper sensor. The F100M ensures compatibility and performance.
---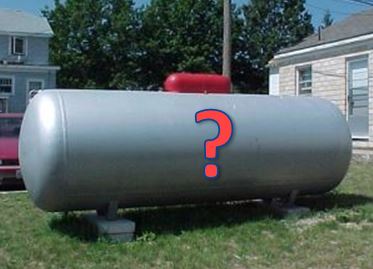 Easy Deployment and Maintenance
The F100M is designed for simple installation on a single tank, as part of a bulk facility network, or used as a multi-tank monitor with RS485 Modbus sensors. The IP67 enclosure eliminates any concern regarding water or other weather intrusion, and the built in LCD allows for easy operation and local control. It's small size and neodymium magnets allow the device to be mounted securely to about anywhere on the tank.
Ease of Installation
The device design and overall structure was designed to keep installation as simple and fail proof as possible. Installer can simply attach the monitor to any metal tank for a secure and bonded connection via four powerful neodymium magnetic feet built into the base of the enclosure. In situations where one is not working with metal tanks, the enclosure is designed to strap to any vent pipe or simply paired with a any high-quality adhesive to mount the monitor to the vessel. The unit's low profile, sleek and light weight design makes the F100M the perfect fit to stick to your tank for years
Solar Power
No power at your tanks is no problem for the energy efficient F100M. The unit's unique self-charging system utilizes a powerful micro-solar panel to harness abundant solar energy, stored to a rechargeable super capacitor for years of maintenance free reporting. In areas where the solar pane may be covered with external elements such as snow, soot and other unforeseeable objects, the monitors fall back 3x AA Ultimate Lithium Energizer battery system automatically kicks in as the main power source, switching back to the solar power once the panel is clean and clear. This solar augmentation provides for greater power longevity, eliminating field maintenance visits. If power is available we have you covered as well, allowing for a 6-36vdc power connection.
---
Choose the F100M tank level monitoring solution for your Propane Tank, Fuel-Oil Tank or Water/Cistern Tank below