The new PTLevel gauges provide tank level monitoring via internet so you can monitor your level from your phone, computer, tablet or TV! Be alerted at any set point by SMS or email. It is simple to setup in your account. A PTDevices account is free and includes all the needed features for your device. View your usage history over time to see how you've been saving on water, or see when your delivery company delivered.
Perfect for Wells, Cisterns, Sumps, Oil Tanks, Chlorine, Hydrogen Peroxide, DEF, Fertilizer and so much more (Not intended for use in gasoline or other volatile fluids).
PTLevel offers two models to choose from: The Wired PTLevel and the Wireless PTLevel.
Got multiple tanks? No problem, multiple PTLevels can be used at the same location!
NO MONTHLY FEES!
---
WIRED PTLEVEL
This device is as simple as it gets. All you need to do is run an ethernet cable, mount the device on your tank, and connect it to your account. With a little effort and a lower price, you'll be monitoring your cistern/well/sump/chemical in no time at all.
Wired PTLevel System Includes:
PTLevel device

Power supply

13' of attached tubing

Instructions

Pressure Chamber

Power over ethernet cable

Note: Ethernet cable not included.
---
Wired PTLevel FEATURES:
-40 degrees Celsius design.

Weatherproof design.

Internet connected via WiFi – access anywhere, any time.

Free online account with many features such as history, multiple alerts via SMS or email, delivery sharing (your local delivery person will get emailed when you are low), and more.

1-Year Mfr. Warranty
---
Wired PTLevel Easy Installation
STEP 1
Run a cat5e/cat6 cable from your cistern/well/tank to your router and mount the PTLevel to the lid, riser, or anywhere else on the cistern that is convenient.
STEP 2
Connect the PTLevel, on the other end of the ethernet cable, to your internet router and 110v power.
STEP 3
Create an account online at www.ptdevices.com and connect your PTLevel using the ID on the label of the device or the included instructions.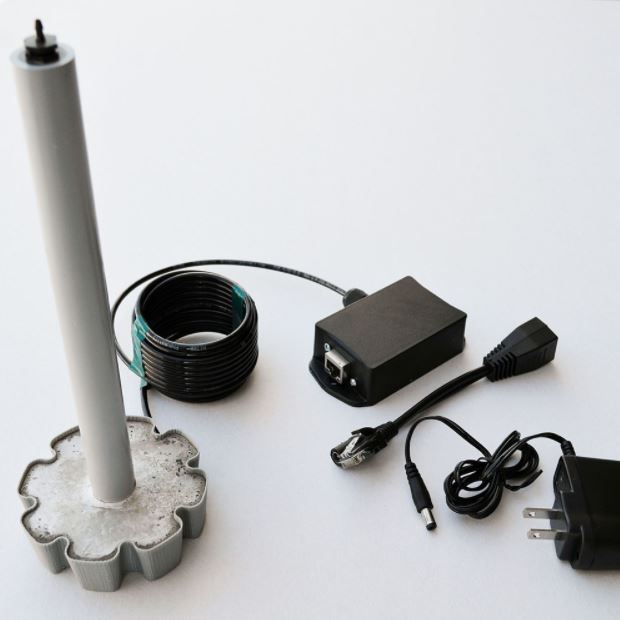 ---
Check Tank Levels When and Where You Want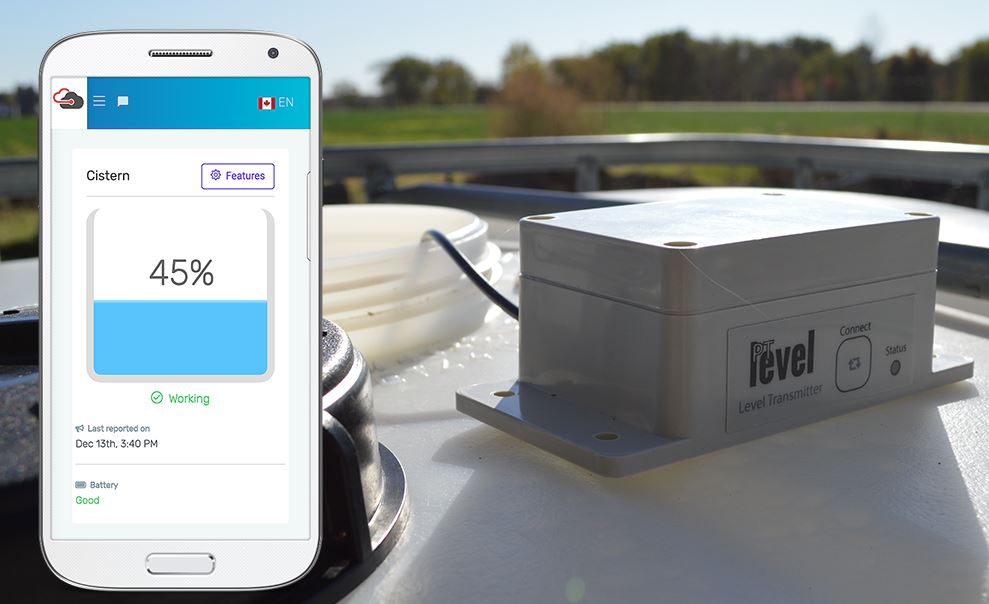 Your Tank, Your Data on Any Web Enabled Device
---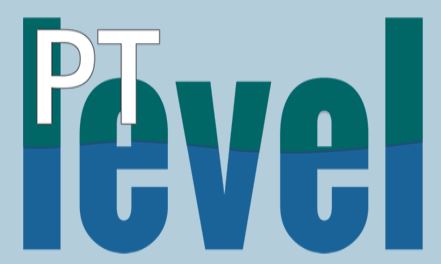 ---
PTLevel offers two models to choose from: The Wired PTLevel and the Wireless PTLevel.
---
WIRELESS PTLEVEL
Super long wireless range between transmitter and receiver, long battery life on 4 AA batteries, durable and sleek design, and best of all, a SUPER easy and fast installation. Connect the PTLevel to your existing WiFi home signal in just a few minutes. Place the PTLevel transmitter outside on your cistern or tank. 1km line of site range! Sets up in minutes, requires no special tools, connects to your existing WiFi signal.
Wireless PTLevel System Includes:
PTLevel transmitter

PTLevel receiver

Power supply

13' of attached tubing

Instructions

Pressure chamber

AA batteries
---
Wireless PTLevel FEATURES:
-40 degrees Celsius design.

Weatherproof design.

Powered by 4 AA batteries .

Long battery life.

Long distance wireless range – up to 1km line of site.

Internet connected via WiFi – access anywhere, any time.

Free online account with many features such as history, multiple alerts via SMS or email, delivery sharing (your local delivery person will get emailed when you are low), and more

1-Year Mfr. Warranty
---
---
PTLEVEL DISPLAY SCREEN SHOTS
(both Wired and Wireless models)
---
Check tank volume instantly
---
Check usage history
---
Set Alert Types and Levels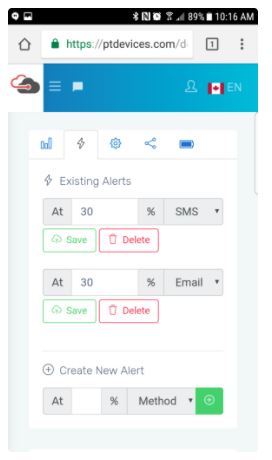 ---
Receive Notifications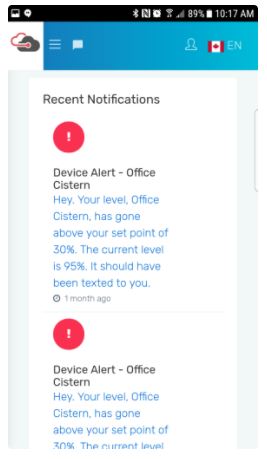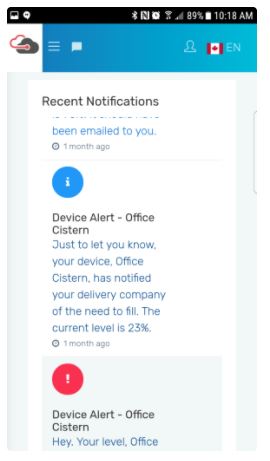 ---
PTLevel System Schematic
---
Click for PTLevel Wireless INSTRUCTIONS/INSTALLATION Manual
---
Click for SPECIFICATIONS Sheet
---
---